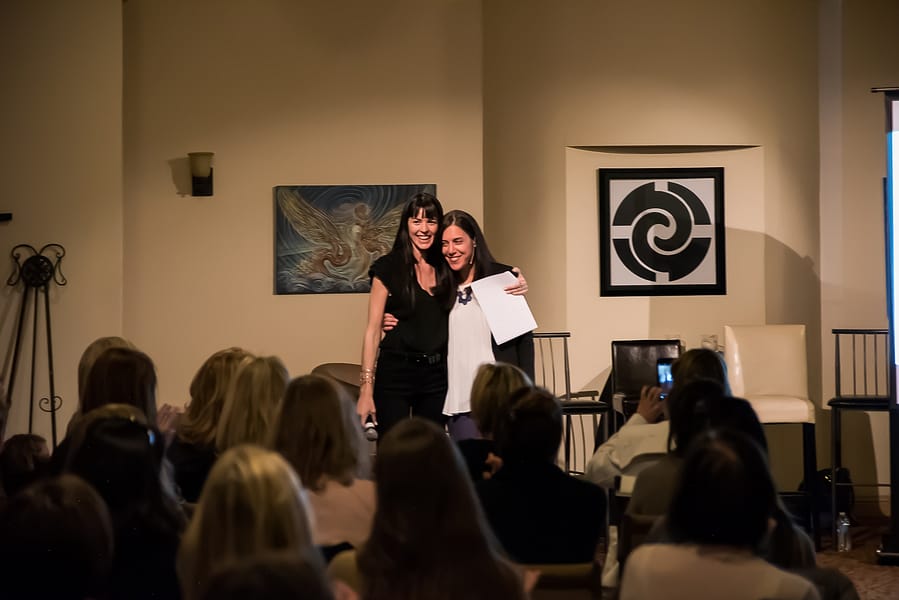 If you are interested in how to up-level your personal relationship with money and financial management – and you believe women becoming engaged with their finances is a force of good in the world – don't miss this event.
Given my commitment to helping women develop financial literacy, dignity and wealth, I am thrilled to announce that WINC is hosting Amanda Steinberg, the founder of DailyWorth.com with 1M subscribers, founder of WorthFM, and author of Worth It, in Boulder.
I had an immediate girl crush on Amanda when I saw her speak at the Emerging Women conference in 2015. She is super smart. She's got style. And she's a powerhouse, working at the cross-section of women and money. Read more about Amanda's story here.
Amanda's cutting-edge work discovered that traditional financial advice for budgeting and investing was useful for only a portion of women, and wondered why. She surveyed hundreds of women to discover that there are 5 MoneyTypes across women, and each of these types require different kinds of information, tools and "strategies."
Amanda's talk, "Together, We Grow," will help redefine the relationship between women, self-worth, and money.
She'll show women how to view money as a source of personal power and freedom by outlining the missing financial information that institutions and advisors don't spell out. She'll help us understand why we're often stressed and anxious when it comes to our finances, and help us move away from strict budgeting and other harsh austerity practices to instead view money as a source of freedom and independence, regardless of age and income.
Plus, we've invited 5 founders of local women's organizations for a panel after Amanda's talk.
The panel is meant to open up a transparent discussion on women and money, by hearing female leaders speak about her personal relationship with money (fears and all), and what Amanda's work illuminates for them personally and as leaders of an organization. The panel will also open a discussion on what becomes possible when women are engaged – personally and collectively – to wield financial resources as significant decision makers in the political, economic, cultural and non-profit spheres.
At this event, you'll receive:
Amanda's new new book, Worth It, as a free gift
You'll learn about your MoneyType and what it means for your financial management
You'll hear Amanda talk about a whole new way to save, budget and invest that takes into account who you really are; and a whole new way to think about money, building assets and the extraordinary opportunity women now have as a result of a shift in financial control

You'll hear from a panel of local founders/leaders of women's organizations about their real and raw money stories, and how we can transform our relationship to money as a force of good in the world.
Event Schedule
5:30-6:00 pm MT: Mingling among women with light drinks and snacks
6:00-7:00 pm MT: Amanda's Steinberg talk, Together We Grow
7:00-8:00 pm MT: Panel of female founders of women's organizations
8:00-9:00 pm MT: Further Q&A discussion between panel & audience during book signing with Amanda
Panelists
Founder DailyWorth and WorthFM, Amanda Steinberg

The Women's Foundation Colorado, President & CEO Lauren Y. Casteel

Founder, The Woman's Network: Lois Shannon

Co-Founder BoldeReach, Carolyn Schuham 

​Colorado Leader, SheEO: Jennifer Simpson

Founder Emerging Women, Chantal Pierrat

Founder Eyes Wide Open Life + New Law Business Model

:

Alexis Neely
Photos by: John Carson